Afghanistan. The road to change and lasting solutions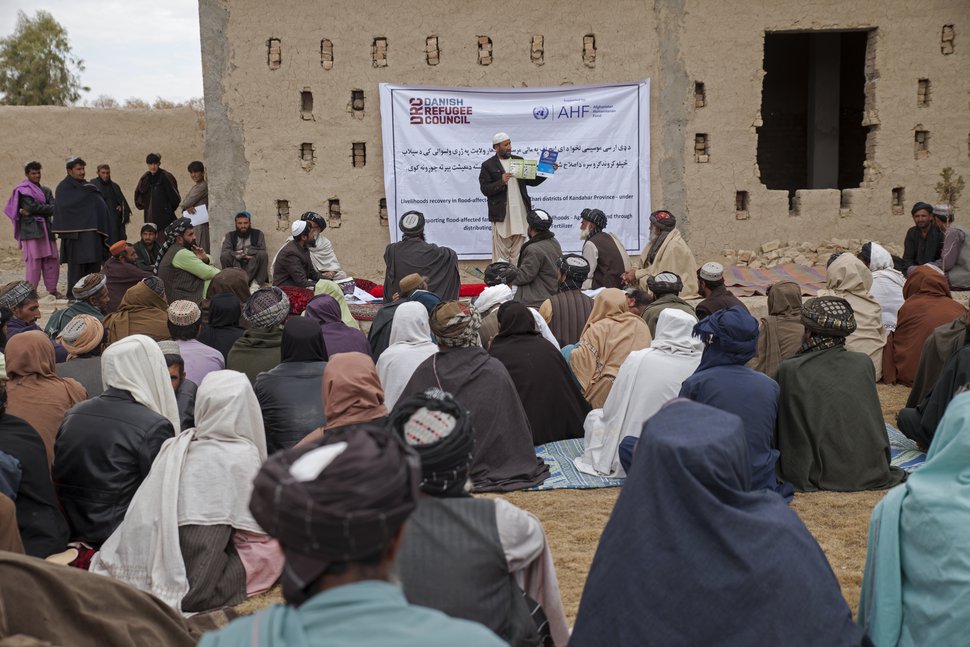 The vast majority of Afghanistan's population – one of the youngest in the world - dreams of peace and prosperity, though they know only instability. More than four decades of armed conflict have ravaged the Central Asian country and left the population in deep poverty, scattered in displacement within and outside the borders of their country and with bleak prospects for the future. Today, 4.2 million Afghans are displaced within their own country and nearly 2.5 million are UNHCR-registered refugees in neighbouring Iran and Pakistan. Humanitarian needs are dire, and easily overshadow the urgency of realistic and lasting solutions for the millions of people who live in displacement.
Photo: DRC
As a long-standing humanitarian partner in Afghanistan, the Danish Refugee Council is on the ground to support people in need. We were honoured to be invited to the 2020 Afghanistan Conference, organised by the governments of Finland and Afghanistan along with the United Nations, to talk about participatory and sustainable approaches to durable solutions to displacement. With this important event still fresh in the minds of the international community, our joint obligation is to make sure that promises and commitments are translated into tangible action.
Informed decisions
One of DRC's key recommendations is to address all durable solutions: voluntary return and reintegration; local solutions in the wider region which hosts and carries a significant burden of the Afghan displacement; as well as resettlement for the most vulnerable.
Returns must be informed, voluntary, dignified, as well as designed and organised in partnership with those for whom the solutions are intended. Many Afghans have no social networks or credible sources of information to rely on. It is therefore essential that refugees – both men and women – have the opportunity to address questions about the conditions on the ground in the countries they fled from, and to decide whether they are ready to return home. Trips facilitated for people considering returning – so-called Go-and-See-Visits – as well as solid awareness raising are key steppingstones for refugees to make informed decisions about their future.
The facts are unavoidable
Violence and worsening insecurity have caused Afghanistan to revert back to "active conflict" status in 2018. Last year, Afghanistan was considered to be the deadliest conflict globally. NGOs also experienced direct attacks.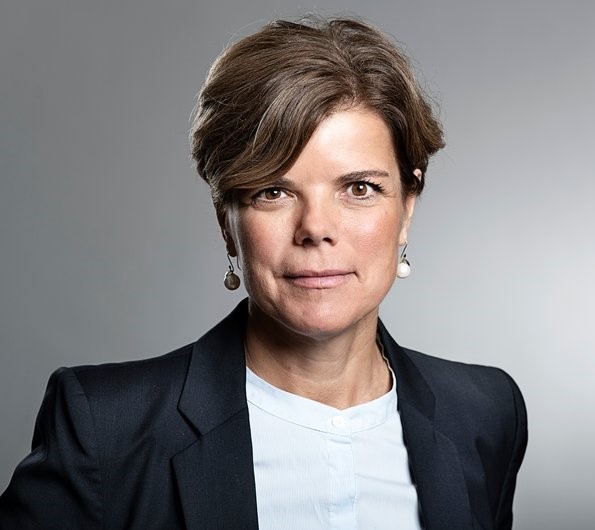 Compounding the complex challenges that Afghanistan faces, the COVID-19 pandemic has cast a new shadow. Joblessness and direct deportations have sparked large-scale returns from neighbouring Iran and Pakistan. But people find themselves returning to an economy in ruins, insecurity, and hardship. High levels of internal conflict and climate-induced displacement, weak public health systems, lack of basic services such as clean water and sanitation facilities and spiralling violence despite peace negotiations are factors that aggravate an already dire situation.
Charlotte Slente, Secretary General of Danish Refugee Council Photo: DRC
In addition to the overcrowded formal and informal settlements where internally displaced and new returnees face increased protection and health risks, DRC has witnessed how large-scale returns put additional pressure on existing services and resources and an already over-burdened response capacity.
Going back – to leave again
We have seen how people who return are vulnerable and at risk of being displaced yet again To them, this return is neither a viable short-term solution nor a durable option for the future. Factors such as food insecurity and lack of employment or income-generation opportunities fuel economic migration to urban centres in the region. They also cause migration to countries further away.
We meet people as they return. Our humanitarian demining teams offer the returnees risk education at transit centres at the border as they enter Afghanistan. This year, we have held close to 27,000 sessions and reached 523,000 men, women, boys, and girls. At this very moment, people are crossing the border into Afghanistan. 2020 has seen the largest ever return of undocumented Afghan migrants - exceeding the 805,000 who returned in 2018.
Data from DRC's Mixed Migration Centre indicates a trend in which 42 per cent of the returnees are already planning to re-migrate to escape the realities of life in Afghanistan. With border closures and limited visa options, many more will consider irregular routes away from Afghanistan.
A spike in protection concerns
Another stark reminder of realities on the ground is the fact that protection needs have nearly tripled in just one year, from 2.4 million people in 2019 to a startling 7 million in 2020. Vulnerable Afghans resort to negative coping mechanisms such as early and forced marriages, child labour and begging. The acute lack of access to the most basic services force people who are stuck in displacement to take on high debt to be able to leave.
DRC and fellow humanitarian agencies in Afghanistan experience how COVID-19 has further hampered women's access to services and indicators of worrying levels of increased domestic violence. Women and girls continue to be deprived of basic rights, not least access to health services and education, while insecurity of land tenure, lack of civil documentation, and gender-based violence are pervasive.
For the children of Afghanistan, 2020 marks a year where more than every second person in need of aid is a child.
But there is hope
Despite this bleak picture, we also see opportunities. These should be explored through an approach that links humanitarian, development, and peace-building activities, and thereby lays the foundation in Afghanistan for sustainable progress, resilience, and peace.
Through our work with crisis-affected communities, DRC has, for example, observed first-hand how multi-purpose cash assistance can provide a primary avenue for immediate humanitarian aid. It allows households to determine how they will support their individual needs and it provides dignity and self-determination.
Moving forward, DRC sees the need to continue the expansion of early recovery and development programming and to work in partnership with development actors to ensure initiatives with longer-term impact such as social protection, economic recovery, and governance initiatives. It requires longer term commitment and funding streams. We are concerned with the fact that funds for Afghanistan are shrinking and that short-term projects will gain momentum at the expense of recovery and development efforts. We must go beyond fighting the fires and try collectively to address root causes.
Investing in a regional approach to durable solutions for Afghans requires continued regional funding to ensure the safety and security of Afghan refugees in neighbouring countries until conditions are safe for their return.
Sustaining the international support to Afghanistan through investing in the resilience of the Afghan people is a precursor to recovery and development and must be intrinsic to the political process towards peace and stability. The political process must be locally owned; it is essential that the Afghan people are at the centre stage to get a chance to become self-reliant citizens in a unified, democratic, and peaceful nation.
Investments must therefore be flexible, responding both to emergencies and changing needs. This will allow Afghans to navigate a path towards realistic, dignified, and lasting solutions for their country.