Opinion
Forced return of Afghans hampers the pursuit of durable solutions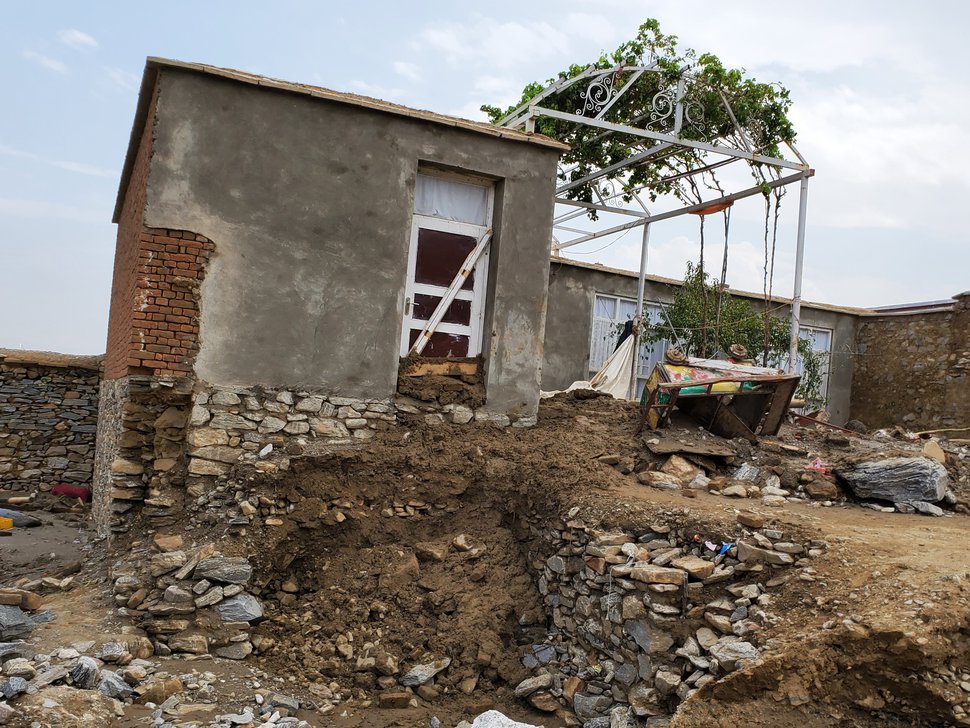 On a blustery winter morning in mid-December 2020 after a long hiatus, a plane carrying 40 Afghans whose asylum applications had been denied by Germany arrived at Kabul's Hamid Karzai International Airport. This was the first such plane to touch down in months since deportations were suspended due to the pandemic. Their arrival has renewed the debate about the return of people to Afghanistan from Europe.
Photo: Danish Refugee Council
Returning rejected asylum seekers to Afghanistan is not as simple as having them board a plane. For returns to be successful, individuals must have the ability to access long-term safety, livelihoods, security of land tenure, and access to basic services. Without this, there is a very real chance that they will be forced to leave again – seeing no other choice but to find those services in a foreign land. Recent survey data from the Mixed Migration Centre shows that among 1,255 returnees interviewed between July 2020 and January 2021, 41 per cent intended to re-migrate when the covid situation allows. A further 38 per cent were uncertain, and only 18 per cent intended to remain in Afghanistan.
There are currently around 2.6 million registered Afghan refugees globally, with the vast majority (almost 2.1 million) hosted by Pakistan and Iran. In 2020, Afghan refugees were the second largest group of asylum seekers in continental Europe, having fled their homeland for a variety of reasons including direct persecution, conflict, economic hardship, and climate induced displacement. Each person has a different reason, in many cases multiple reasons, for leaving in search of a semblance of safety and security.
Afghanistan reportedly has the second highest level of food insecurity in the world, with one in two children under-five expected to face acute malnutrition in 2021. In addition, almost 70 per cent of the population live below the poverty line, attempting to eke out an existence any way they can. Women and girls continue to be deprived of access to health services and education, while tenure insecurity, lack of civil documentation, and gender-based violence remain pervasive. Overlay these challenges with COVID-19, a deteriorating security situation, and a harsh winter, and conditions for many Afghans are precarious.
For recognised refugees, voluntary return is considered a viable long-term solution. However, it must be carefully planned for and supported in both host countries and countries of origin to ensure that the return is sustainable and voluntary.
Notably, any return must be done with caution, and with full respect for all customary and international human rights obligations. This also means that even if, for example, a European country has determined that an asylum seeker does not fulfill the relevant criteria for refugee status as interpreted by that country's authorities, there may still be strong reasons – such as drought, food shortages, ethnic persecution, civil unrest, rampant unemployment, or land grabs - not to return that person to Afghanistan.
Gul*, a member of the refugee-led Asia Pacific Network of Refugees, was returned involuntarily to Afghanistan without proper support or information after living in Sweden for five years. He has described his return as "coming back to a country that I had no connection with, and one that I feel was worse-off than when I first left." In addition, he described witnessing extreme violence and insecurity, and being unable to find adequate food and shelter. He was subsequently compelled to leave Afghanistan again, this time making his way to Iran.
It is paramount that governments acknowledge that even though an individual may not meet a strict interpretation of the refugee definition, there may be legitimate reasons not to return him or her to Afghanistan. Return cannot be considered "voluntary," if one's only option is prolonged detention or destitution. The concepts of safety, voluntary return and dignity should be central to anyone's decision to return to Afghanistan. This is especially true for women, who are often exposed to additional challenges in securing their safety and livelihoods.
Data from sources such as the Mixed Migration Centre show that many returnees, including those from Europe and Turkey, struggle upon their return to Afghanistan. For example, among 925 returnees interviewed between January and March 2020, 56% struggled with finding decent work, only 13% were able to access housing, and 19% faced debt. Such impediments are exacerbated by the huge existing number of internally displaced people – some 4.5 million - inside Afghanistan. Engagement with ongoing data collection initiatives should be prioritized by governments to better understand the experiences of arrivals and to adapt policies and procedures accordingly.
Of course, not all returnees will face imminent danger. Some have reunited with family, utilized their skills to create work opportunities, and been able to establish a degree of stability. However, everyone's circumstance is unique, and this cannot be considered possible for everyone.
The NGO community acknowledges that European and regional policymakers are struggling to grapple with the number of persons that have arrived irregularly. It is also appreciated that European governments have spent, and continue to invest, millions of euros in Afghanistan to improve conditions inside the country. Such support is invaluable and will undoubtedly contribute to the alleviation of the nation's humanitarian and development needs. However, such support must not be undermined by forcing returns, as this can further destabilase a population that is already facing significant challenges.
The recent prospects of a peace deal currently being negotiated in Doha also raise the risk that European countries might prematurely determine that Afghan refugees and asylum seekers should be returned home. In the event that a peace process is secured, returns need to be handled with utmost caution and in phases so as not to overwhelm the limited resources available. It should also be acknowledged numerous socio-economic, environmental, and conflict issues will not disappear immediately after a peace agreement, and there remain real risks to Afghans upon their return.