European DFIs plan for billion-dollar bailout to save jobs in Africa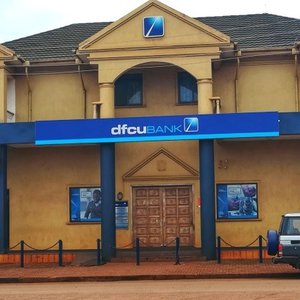 "We have a window of two to three months to get this done," says Deepak Malik, Chief Executive at the Cape Town-based bank investor Arise, to Development Today.
Arise is the largest minority investor in banks across Sub-Saharan Africa, holding stakes in leading banks in 18 countries. Norway's aid-sponsored investor Norfund has invested almost NOK 1 billion in Arise and is the largest shareholder.
DFCU Bank Photo: Arise
With the complete lock-down in several Sub-Saharan African countries, the consequences of the pandemic are dramatic, Malik says. "We have had a hard lock-down for three weeks and it has now been extended to the beginning of May."
Small businesses are trapped. "Many will find it very difficult to restart. For Africa, the crisis will be more far-reaching [compared] to parts of Asia because Africa does not have the resources for a bailout," he says.
In Europe, DFIs are discussing setting up a liquidity facility focused on Africa's own banking system that can provide loans to African firms to carry them through the corona crisis. Nordic DFIs have a key role in these discussions.
Søren Andreasen, General Manager of the European DFIs' branch organisation EDFI, explains that local banks know their clients and could be good channels for providing such liquidity, but many need funding to help their customers. He underlines that the banks would not be permitted to use this financing for dividend payments or for paying down old debt. "The purpose would be to protect jobs and help clients through the crisis. The DFIs have the manpower and the knowledge," he says.
Andreasen says the DFIs are now approaching their respective governments to reach an agreement on risk sharing for such a facility. "The DFIs can do the operational job and take some of the risk, but they have to share this risk with their governments since this is beyond business as usual," he says. The idea is to make it a joint effort where several DFIs participate.
Development finance institutions have also initiated a discussion with the EU about risk sharing and how to facilitate a liquidity mechanism focusing mainly on Africa. A mechanism for co-financing that the European DFIs currently have with the European Investment Bank (EBI) might be used to set it up. Other possible vehicles for such a facility are EDFI's Management Company and Arise.
Andreasen says the DFIs want to act in a responsible way and at the same time do something ambitious. "That is why we need governments to share the risk, otherwise I fear we will be too careful and slow," he says.
The size of the facility and how it will work have still not been decided. Several sources involved in the process mention USD 1 billion as a reference. "From my perspective, USD 1 billion is a good start for such a facility," Andreasen says to Development Today.
In an opinion in the business daily DN, Norfund's former boss Kjell Roland has proposed that the Norwegian government grants NOK 3-5 billion (USD 300 -500m) in new capital to Norfund for a credit line for African banks.
The urgency with which the DFIs are moving on this idea stems partly from a report, commissioned by EDFI, on the impact of COVID-19 on Africa's private sector. It paints a bleak picture: Africa faces the worst recession in 25 years. More than 20 million jobs and many livelihoods are at risk and African governments are unable to provide the economic stimulus required to protect these jobs. The report recommends that additional liquidity for Africa's private sector is urgently needed. DFIs can play an "essential role" in mitigating the situation and preventing "an economic contraction from becoming a major development failure," it states.
A co-author of the report, Sony Kapoor, Managing Director of the think tank RE-DEFINE, draws a parallel with the global financial crisis of 2008. Back then, "DFIs did not play the counter cycle role they should have."
Again, investors are pulling their money out of Africa. But this time, the crisis is even more acute, and the private sector activity has almost come to a standstill, he says to Development Today.
DFIs have a "significantly bigger footprint in Sub-Saharan Africa now, compared with ten years ago." Kapoor says that "given how important job creation is in a developing economy, the last thing you would like to see is the private sector laying off workers. There is no public social network to speak of and it would undermine what has taken 20 years to achieve. Unemployment is a serious problem in a continent were 12 million people enter the labour market each year."
He calls for a major role for DFIs in supporting African firms. Risk tolerance should be higher and there must be more flexibility and support to financial institutions. Through guarantees, first loss instruments, credit facility or equity injections, DFIs must make up for private investors fleeing and "lack of public sector capacity in Africa".
By helping companies in the formal economy, Kapoor says this will spill over into the informal sector since there is a fuzzy line between the two. An intervention from DFIs must be seen in the light of the unprecedent measures taken in the rich part of the world to save jobs. "Things that were once considered taboo are being done," like the state covering companies' fixed costs and wages.
Norfund is proposing that Arise could be the vehicle to facilitate a liquidity mechanism. Erik Sandersen, Executive Vice President for Financial Institutions at Norfund, says funds should be channelled through banks that are doing well so that they do not use the funds to secure their own liquidity.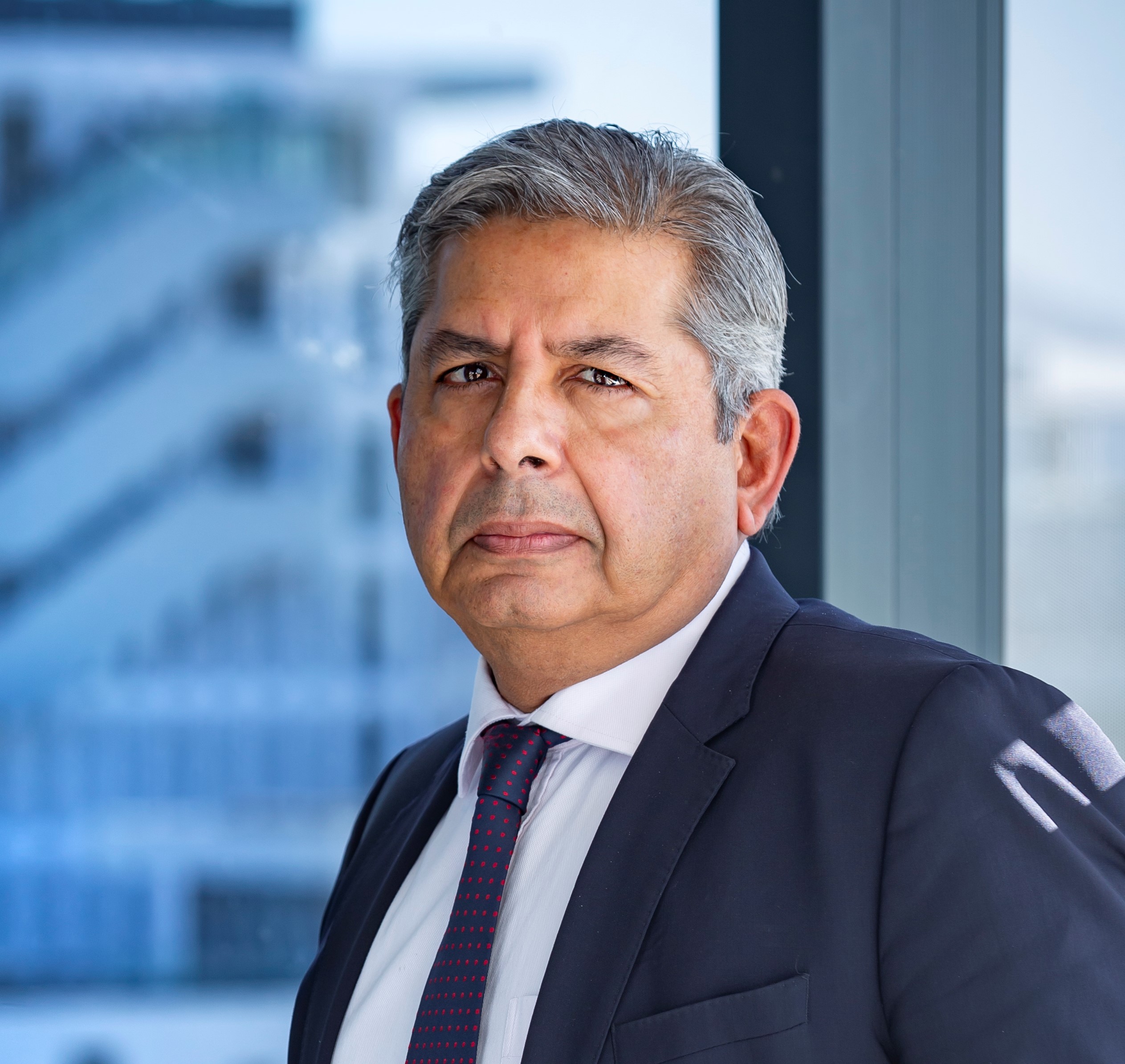 "None of Arise's banks are in an emergency now, but this may happen if the crisis continues," he says.
He notes that in the current humanitarian crisis it can be difficult to explain why it is important to provide external aid-sponsored funding to the banks. But, he insists, their indirect role is crucial.
Sandersen has been central in the discussion about a liquidity facility from the Norwegian side. His biggest concern is that clients cannot serve their debt and the banks have too small a buffer to handle the situation. "We are trying to use the banks to reach the large number of small and medium-sized companies out there that do not receive any support from the authorities," he says. The real question is what they can do for the banks' customers and how a facility can help banks lend out more at a time when their instinct is about surviving, he notes.
Deepak Malik, Chief Executive at Arise Photo: Arise
Sandersen says the facility is in the making. "The DFIs will probably have to take some of the risk against the banks' clients as well, in order to get the banks to lend out money".
Additional funding from the national governments would be crucial, according to Sandersen.
According to Deepak Malik at Arise, the authorities in Africa have basically directed the banks to help the customers. "That is fair enough. But the problem we have is that this could have a large impact on the health of the banks themselves," he says.
One obstacle is that the banks have large amounts locked in African government papers, like bonds, which are difficult to cash in. Moreover, most international credit rating agencies like Standard & Poor's and Moody's have downgraded the credit ratings of African countries in the wake of the pandemic. In that sense, Africa is taking a double hit.
Moreover, central banks in Africa are not well-coordinated. Each central bank does not have the resources to provide the necessary liquidity for the financial sector. They have rescheduled loans, lowered interest rates, and eased transaction fees. But these measures come to a large extent at the cost of the commercial banks, Malik says.
Currently, Arise is monitoring the liquidity situation for its banks across Africa. "Profit or value is not relevant for the time being. Basically, we want to make sure that the banks are liquid," he says
There is a need for additional cash for small businesses. Taking the example of the restaurant sector, he points out that basically all restaurants are now closed. They need to restart, and they may already have borrowed from the bank. "A credit facility can help them through the crisis and to get restarted," he says.
"The terms of these loans should not be punitive. The loans must be on risk-sharing terms, so if someone is unable to pay the debt it won't stop the business. Otherwise, I do not think that would really work in this part of the world," Malik says.